New Widefield Imaging System at CIF Agora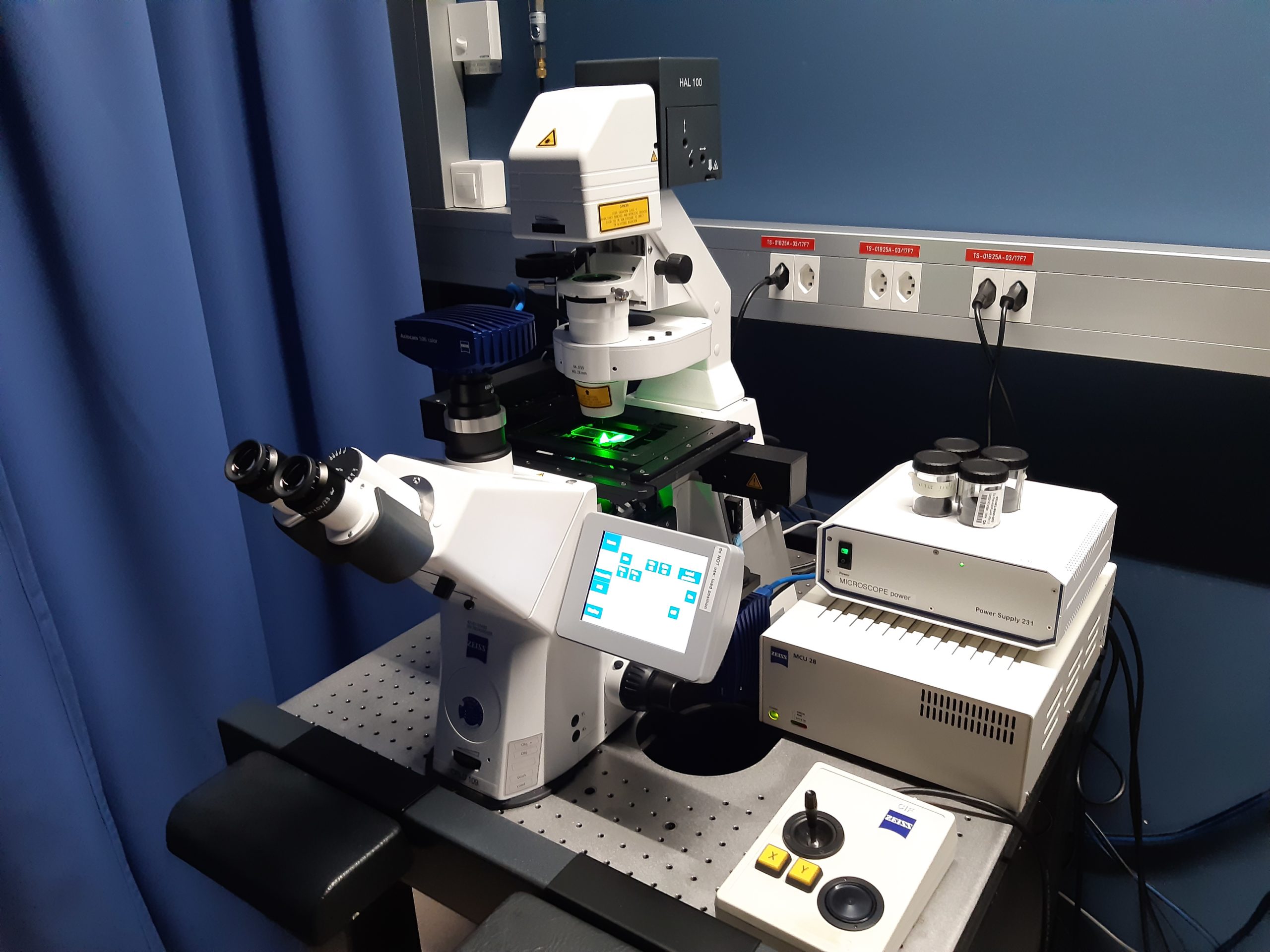 A new widefield microscope is now available at CIF Agora.
This refurbished system is based on a reliable inverted microscope body (Zeiss Axio Observer Z1) and is now equipped with two brand new cameras, one for fluorescence and one for color imaging, driven by the latest Zen software.
Specifications
You can find the detailed specifications about the system on this page:
Agora instruments/Widefield Fluorescence
Applications
Multi-channel fluorescence & color imaging
Large area imaging (tiling)
Training
People interested in getting an introduction on this machine should get in touch with Luigi Bozzo.