3 Campus, 4 Antennas
The CIF platform is spread across multiple location to cover the whole academic community. Each antenna, CIF-A, CIF-B, CIF-D and CIF-E, has both a common set of instruments answering everyday imaging questions as well as specialized tools tailored to the local scientific population.
Dorigny Campus
Main UNIL campus. Research in all fields, mainly genomics and plants.
CIF-E antenna in Genopode building

CIF-E antenna in Biophore building
Bugnon Campus
UNIL and CHUV campus. Neuroscience, pathology, clinical, and cancer research
CIF-B antenna in DNF building

CIF-A antenna in AGORA building
Epalinges Campus
UNIL and CHUV campus. Labs and fundations, biochemistry.
CIF-E antenna in CLE-F building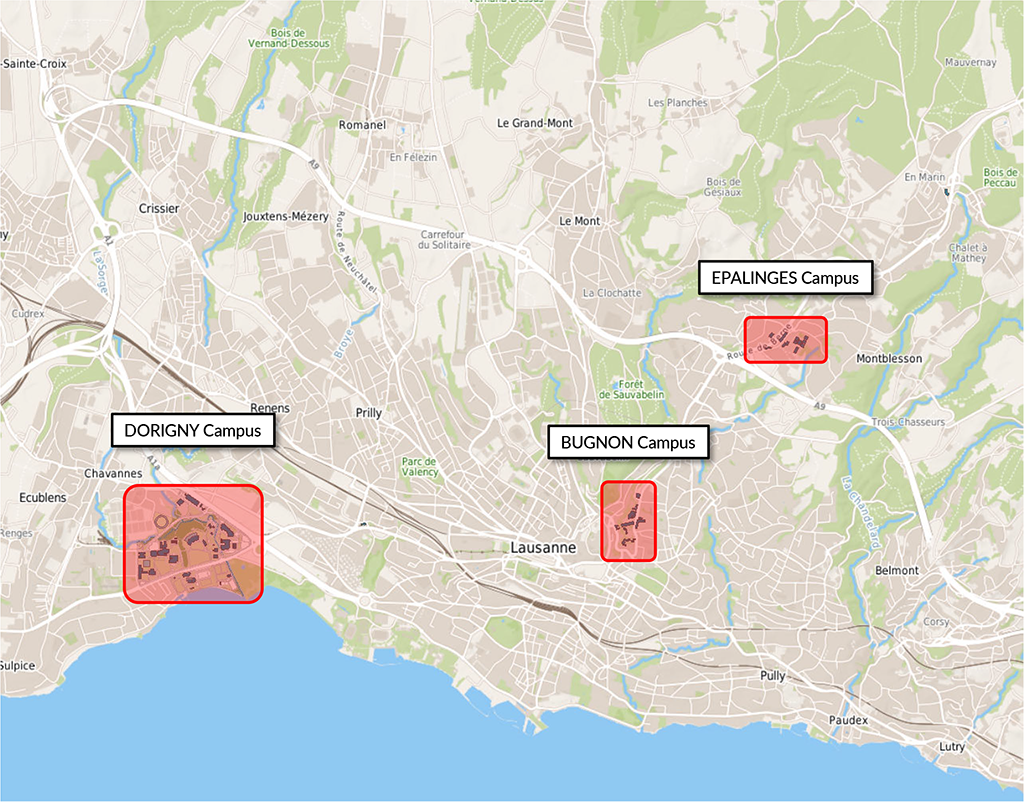 Agora
TECHNICAL MANAGER:
Luigi BOZZO
Coordinates
Laboratoires de recherche AGORA
Quartier UNIL-CHUV
Rue du Bugnon 21
CH-1011 Lausanne
Accès : https://www.unil.ch/acces/home/menuinst/unil—chuv.html
Building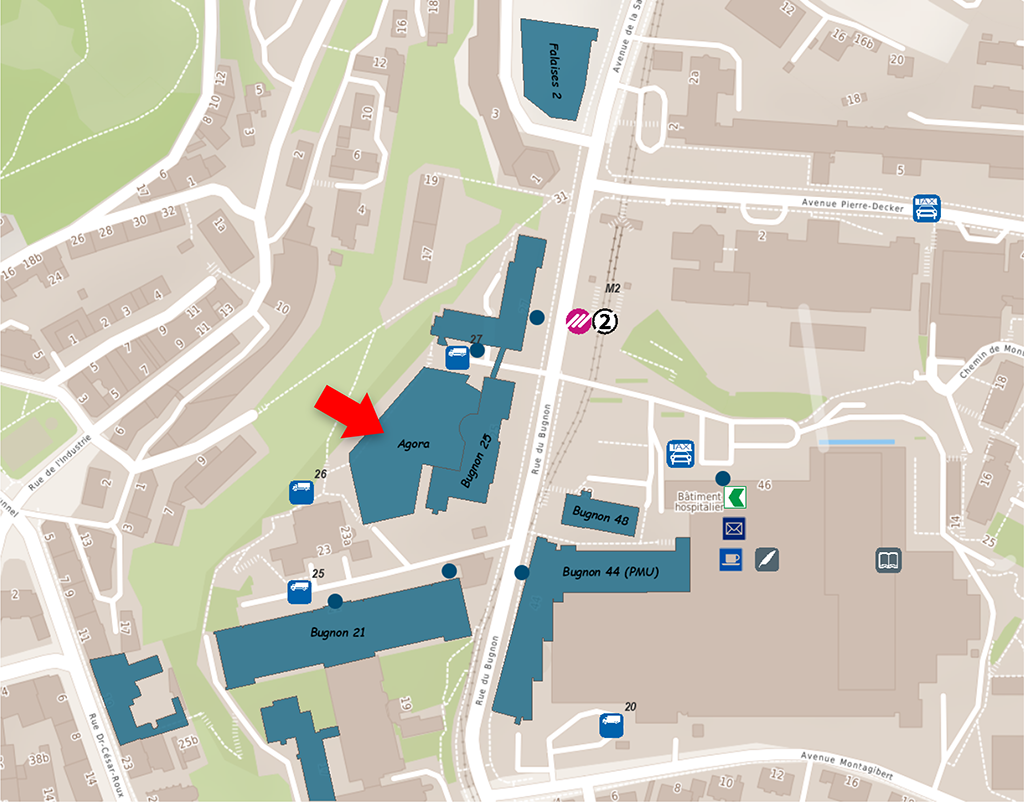 Instruments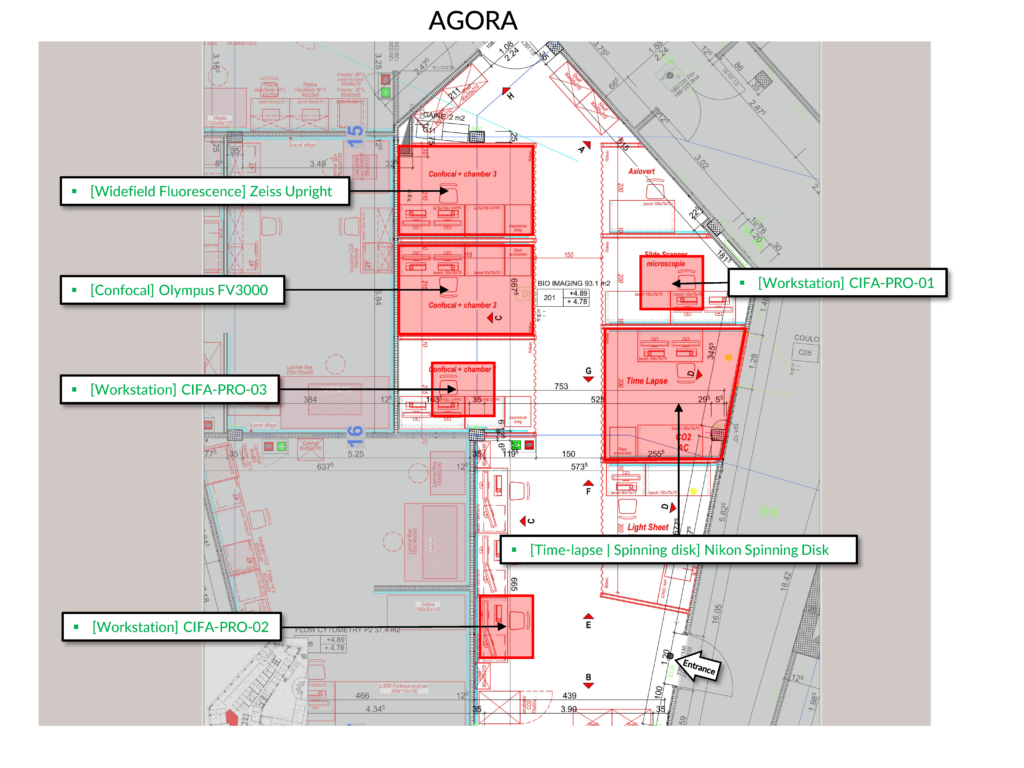 Bugnon
TECHNICAL MANAGERS:
Yannick KREMPP (Maintenance – IT)
Luigi BOZZO (Maintenance – Trainings)
Coordinates
DNF
Quartier UNIL-CHUV
Rue du Bugnon 9
CH-1005 Lausanne
Accès : https://www.unil.ch/acces/home/menuinst/unil—chuv.html
Map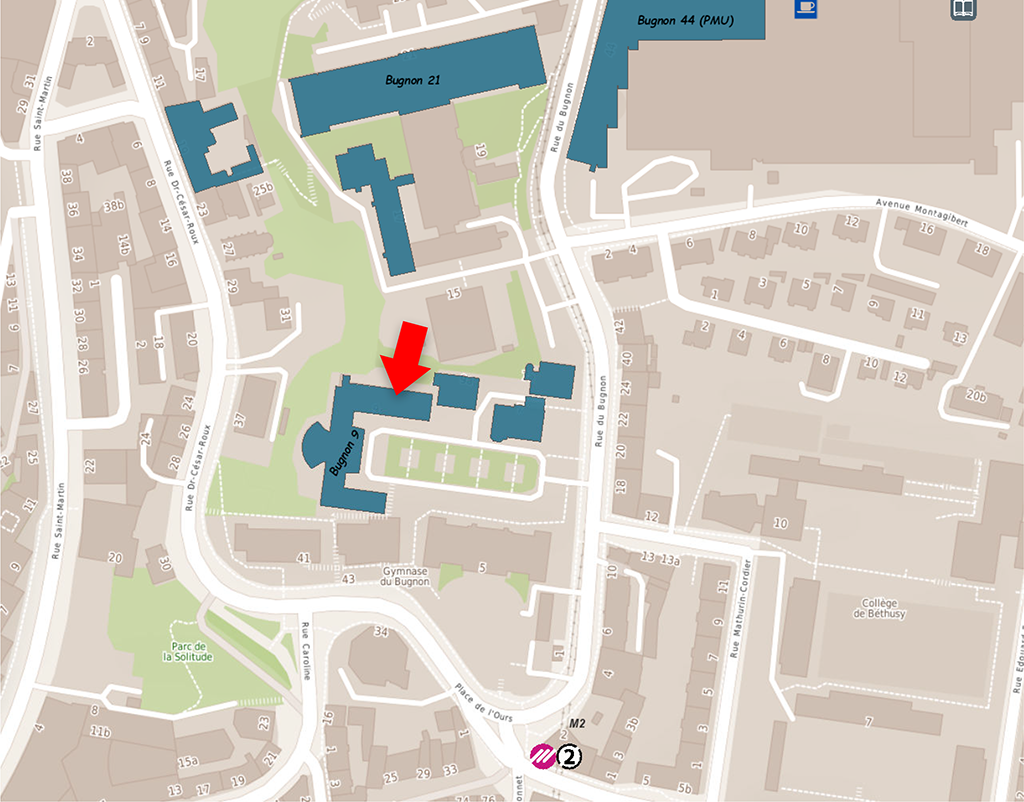 Instruments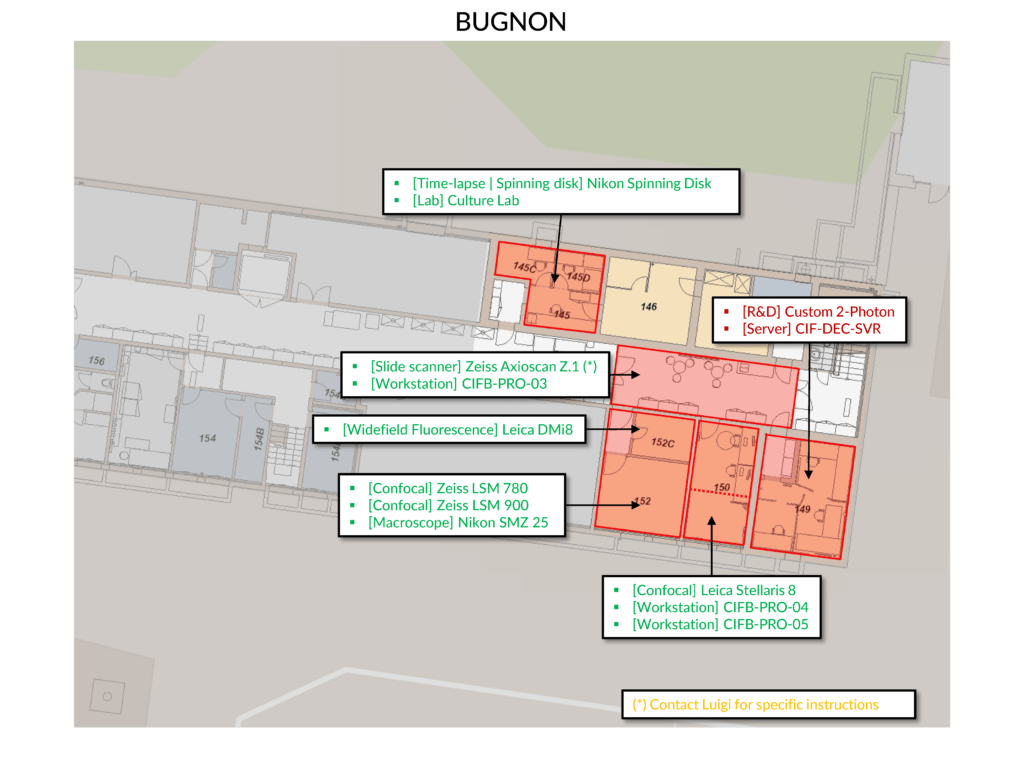 Dorigny
TECHNICAL MANAGER:
Arnaud PARADIS
Coordinates
GENOPODE
Quartier UNIL-Sorge
CH-1015 Lausanne
Accès: https://www.unil.ch/acces/home/menuinst/unil—dorigny.html
Map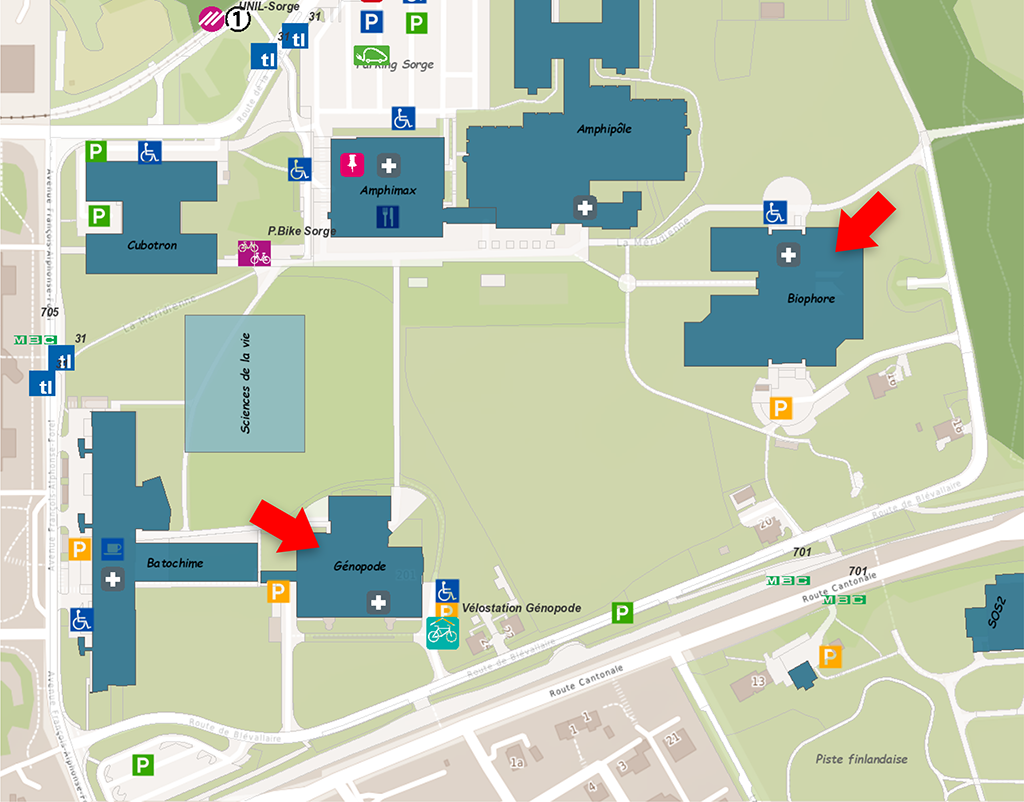 Instruments – Genopode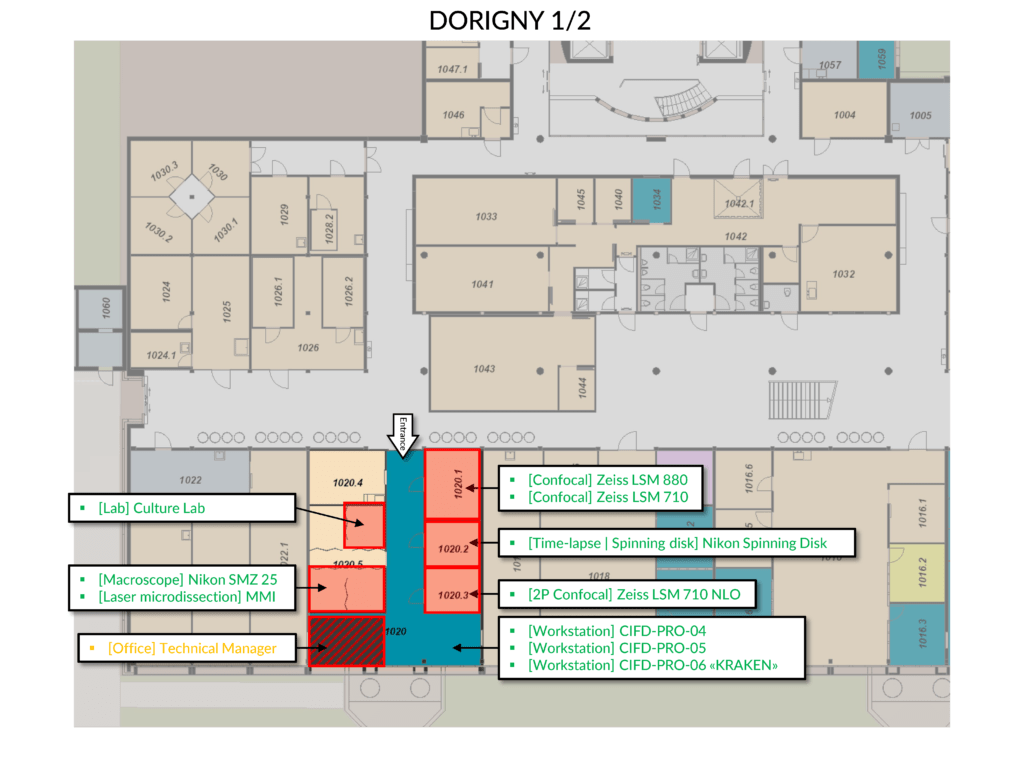 Instruments – Biophore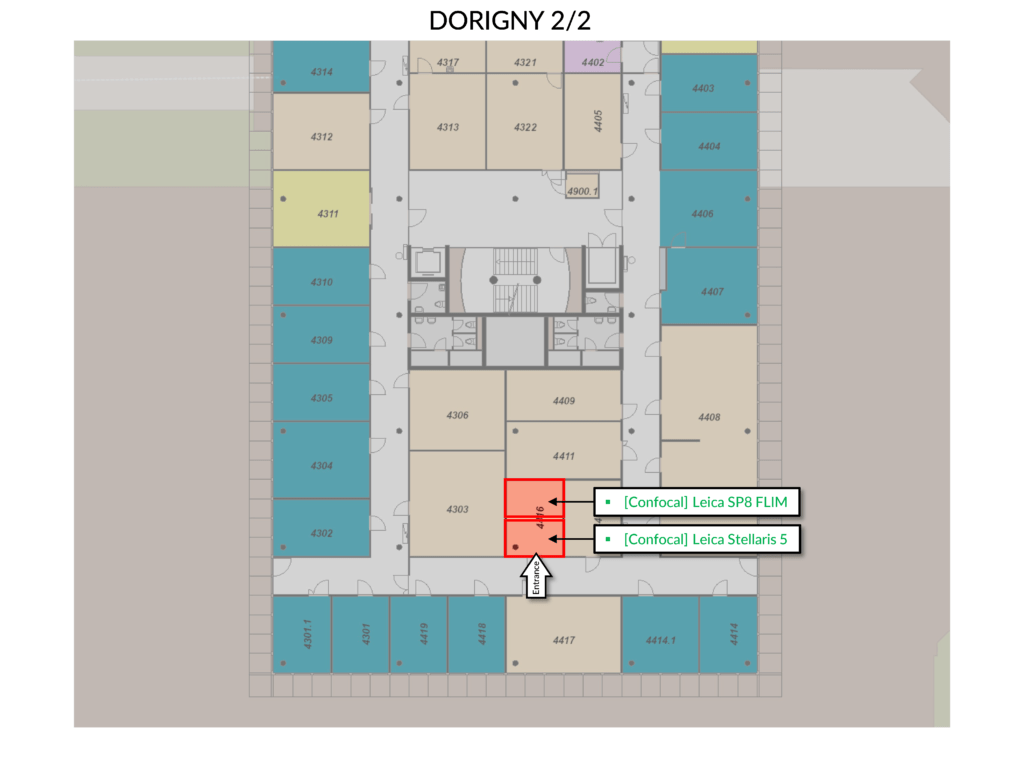 Epalinges
TECHNICAL MANAGER:
Florence MORGENTHALER
Coordinates
Centre Laboratoires Epalinges – Bâtiment F
Chemin des Boveresses
CH-1066 Epalinges
Accès : https://www.unil.ch/acces/home/menuinst/unil—epalinges.html
Map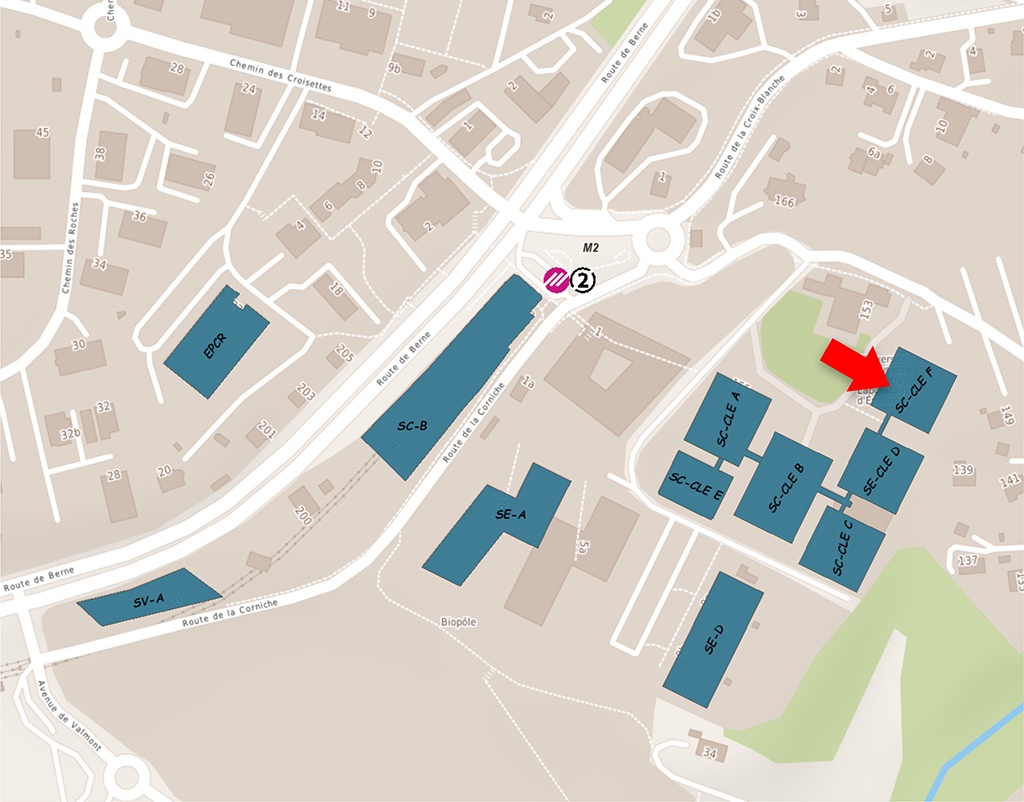 Instruments