Bugnon bookings
Please refer to the current COVID-19 guidelines
---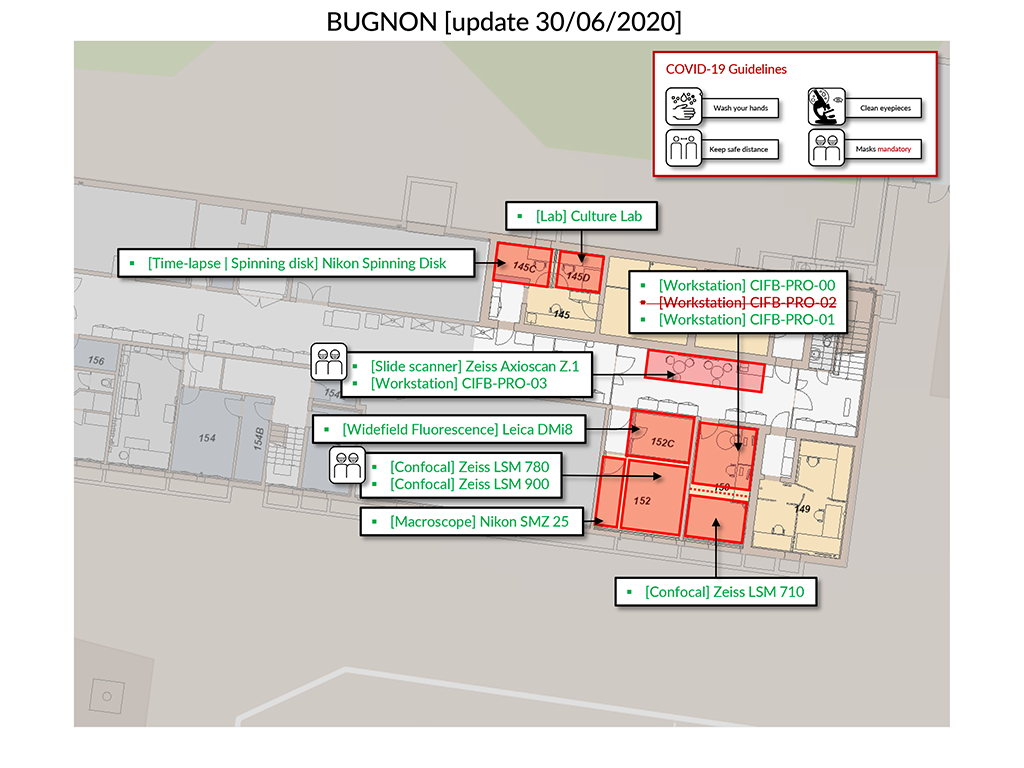 Reminder: log in using your UNIL credentials
Attention : the Zeiss LSM 710 confocal microscope is scheduled for decommission at the end of september 2021. Please make sure to finish your experiments while you still can and do not begin any new trials in the meantime.
This setup will be replaced by a new Leica Stellaris 8 confocal microscope, and you will not be able to port experiments or results from the Zeiss 710 to the new Leica Stellaris.
Attention ! Do not use the booking page outside of this website (by bookmarking it for example), you will miss important information and updates and you might end up with a broken link.