Imaris Smart Lunch Virtual Week Event

We'd like to invite you to the upcoming Imaris Smart Lunches Virtual Week event – 18st to 20th of October 2022, co-organized with the CIF, some other imaging facilities and the Imaris team.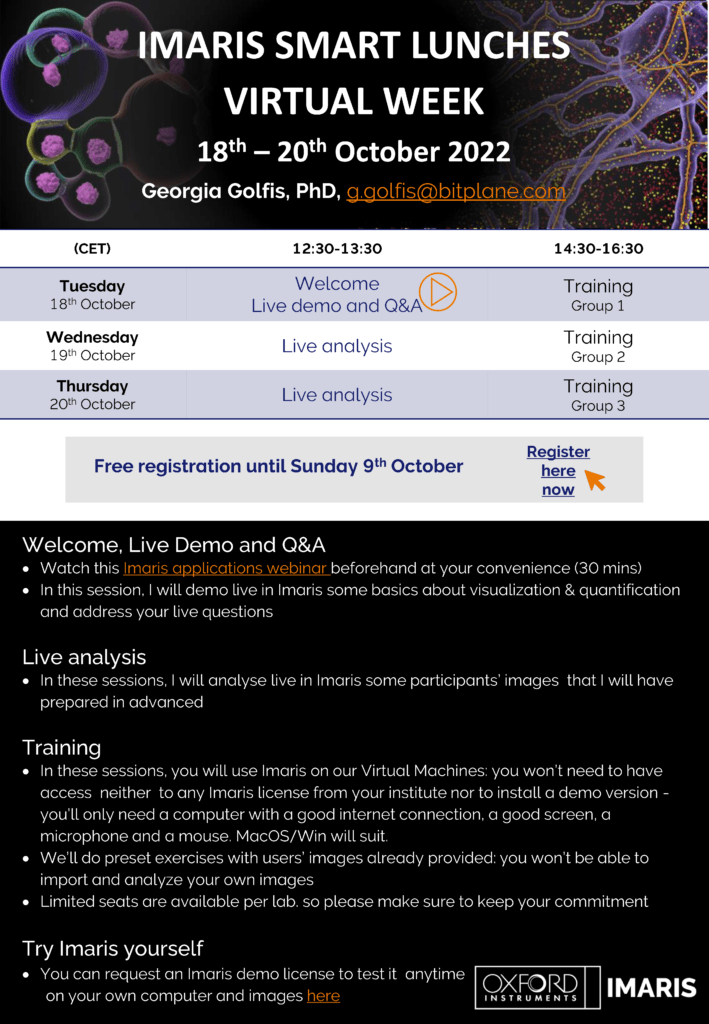 This new virtual event is composed of:
An on demand video with table of contents for easy streaming navigation that you can watch before the event to learn what it is possible to achieve with Imaris
Short live demo sessions of participant image analysis at lunch time
Training slots to actively use and learn Imaris
If you cannot attend at the scheduled dates and times, please make sure to register so that you still receive access to all the recordings and digital training materials. Also, please feel free to share this invitation with your colleagues that may be interested.